Sale!
Set- Baju Melayu Panglima Off White
RM269.00 – RM279.00
or 3 payments of

RM

89.67 with
SET BAJU MELAYU
Baju Melayu
Butang
Brooch
Samping
Songkok
Pin Rose
Description
BAJU MELAYU
Direka khas dengan material kain sakura agar lebih menarik sesuai dengan citarasa moden.
Material: Sakura ( Kain tak jarang, mudah di iron dan cantik dipakai )
Saiz : S – XXXL
Kategori warna: Sweet, pastel and bold
Design baju: Design moden tiada pesak
KEISTIMEWAAN: 
Rekaan baju melayu moden
Kolar cekak musang
Tidak panas dan selesa dipakai serta mudah iron
Poket di dada dan bawah baju serta di seluar (kiri dan kanan)
Sesuai dijadikan pakaian untuk nikah dan boleh digayakan ke semua majlis
Percuma butang baju melayu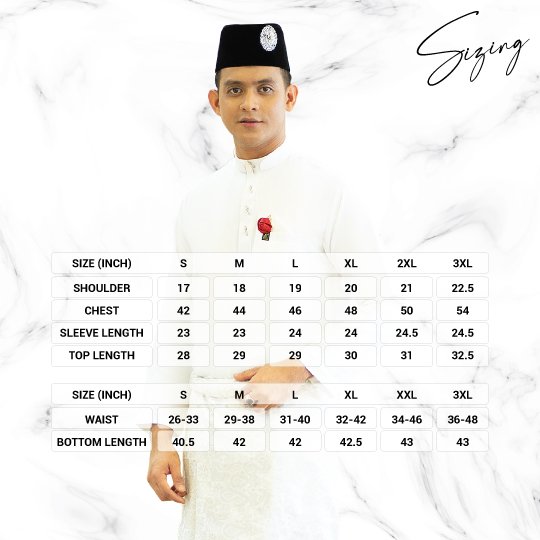 .